Home
/ Digital Pictures Recovery Software
Digital Pictures Recovery Software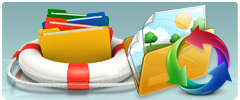 Digital Pictures Recovery Software restores lost photographs, images, pictures etc from hard disk or removable media. Utility helps you to recover deleted pictures, images etc from both fixed media and USB flash drives.

Software Features:
Software restores data files from all major storage devices such as hard disk, usb devices, Audio video players, Portable media players, USB flash storage devices, Portable Gaming system, Mobile communicator and other various devices.
Supports recovery of pictures, digital images, photographs etc from hard disk and removable media.
Supports recovery of pictures saved in various file formats including jpg, jpeg, gif etc.
Allows recovery of compressed or encrypted pictures folders.